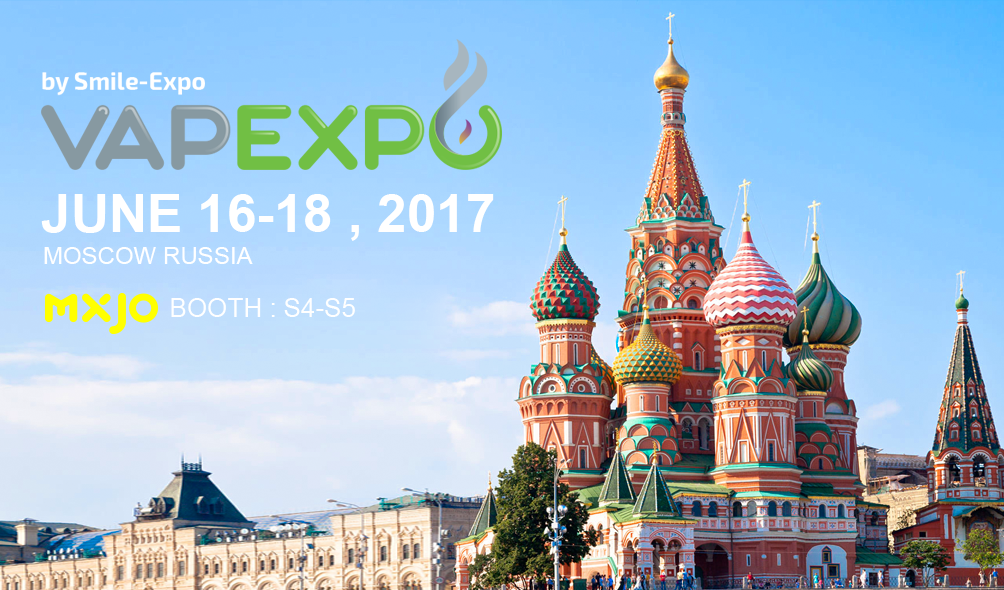 We were really pleased to attend the 2017 VAPEXPO Moscow on 16-18th,June and we have achieved a complete success.

For the exhibition, we brought a series of MXJO batteries and the new chargers(OC mini and MD switch ), and they enjoyed a good reputation from different countries, especially for new chargers, because both of them are the new kind of thing on the market. Basically OC mini like a master tool in vape, with three functions, it can charge the battery, to test the voltage, as well as ohm tester, to test the resistance of coiling rebuilding, it's very convenient to get the resistance you want. And another amazing charger was really surprising to all of people, it's a switch module charger, can charge 8pcs batteries with 0.5A, 5pcs batteries with 1A and 3pcs batteries with 2A, switch freely, as many as five kinds of combination for your selection, more or less as you like, it might be the amazing and incredible charger you have ever seen, and it was attracted all of people want to buy it.
As the show also provided a good opportunity for us to meet our regular customers, knowing the latest market of Electronic cigarette industry and expanding international vision, it will bring new opportunities for the future development.
MXJO dares to innovate, and pursue being outstanding, we are aiming at making batteries to be more safe and durable. To create more innovative and more practical of the charger and other accessories products.
We look forward to our working can bring you different experience